PNEUMATIC CLOTH GUIDERS MODEL - T-20
Technocraft is the glorified manufacturer, supplier and widely acclaimed Pneumatic cloth Guider Exporter. We have a huge experience of serving textile industries through our powerful machine models. Our machines support multiple type of fabric processing to fulfil each and every market trend. We work closely with all Pneumatic cloth Guider parameters thus maintaining its working efficiency.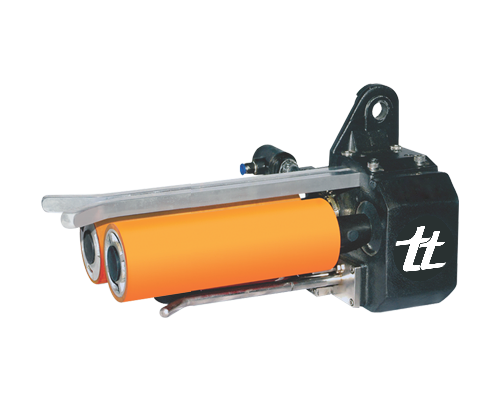 TI-20 (280 mm Roller Length)
Ideal for Woven fabric in dry, wet condition having fabric width upto 2600 mm.
TI-20 S.S. Version
to be installed for fabric process in wet,acid, alkaline and demanding ambient condition, specially in bleaching, mercerising, damping etc. Available for 280 mm & 400 mm roller length.
TI-20 (400 mm Roller Length)
Ideal for Woven fabric in dry, wet condition for wider width upto 4000 mm.
Able to perform in both vertical and horizontal directions.
Different versions are available suiting different fabric processes.
Available for 280 mm & 400 mm roller length.
No chance of electrical shock hence it is suitable for all kinds of application i.e. dry, wet, chemical etc
Fabric thickness can be adjusted by using adjustable nipping gap (0-10 mm).
Efficient for high speed working.
For the best performance, all the technical specifications including air consumption, guiding accuracy, operating pressure and speed are very-well taken care of. This reduces roller's damage possibilities giving it a better lifespan.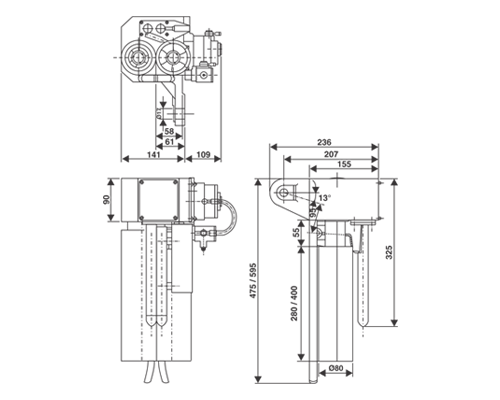 curved (Bow Type) Expander Bar
Easy to install on any fabric processing machines
Effective performance for removal of crease as well as to get web tension
Curve angle can be changed by means of ball type fixing pedestal/ gear unit
The material of Rubber sleeve used as per the application. i. e. Natural / synthetic / hypolone / polyurethane
It is highly suitable for fabric speed-max upto 200 mtr./min.
Cloth Guider Mounting Bar
Suitable for mounting a pair of cloth guiders on machine frame
Width between cloth guiders can be adjusted by rotating the handwheel or respective side
Available in hardchrome plated/stainless steel outer tube having width from 48″ to 460″
Slat Expander Bar
Easy to install
Sliding strips are wooden / pvc, covered with woolen flannel cloth
Ideal for dry fabric
Adjustable expansion of strips
Available in different diameters & length
Scroll Roller
Ideal for removal crease on high speed machines
Different pitch of scroll for different fabric
available in ebonite / aluminium / stainless steel materials
can be fitted on almost all dry & wet fabric processing machines where careless web required.
TECHNICAL DIMENSION LAYOUT
To get efficient working of cloth Guide Roller guiders-especially when the fabric path is from top to bottom in processing machines, the following parameters we maintained.
The length of entry path ( La ) should minimum of 4.5 times than the fabric width. La = 4.5 x Fw
The length of exit path ( Lb ) to be kept shortest possible.