Warper Beams For High Speed Warping M/C.
Technocraft is one of the finest knitting machine warper beam manufacturer that are suitable for spun and filament yarn. As per the emerging requirements of our clients we filter sophisticated technology and world-class quality raw material. We offer variety of warper beam flanges for different kinds of yarn quality as per current market trends. The aluminium warper beam, offered by us, is suitable for benninger, west point, Suker, amrit lakshmi, hacoba etc.
Some of the characteristics of warper beams are:
Suitable for high speed warping machines
Energy efficient
High performance
Longer functional life
Offered Flanges diameter is 660-1600 mm
VARIETY OF FLANGES
Variety of flanges in ribbed construction to
suit client's requirement for different
kind of yarn quality.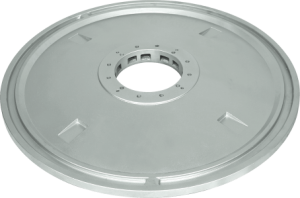 DRIVE CHUCKS FOR WARPER BEAMS
50 Teeth
72 Teeth
DRIVE HUBS FOR WARPER BEAMS
50 Teeth
72 Teeth